Great post! What a fabulous farm.. the non-GMO sold me! 🙂
ArtsandAg
Over the hills, through the trees, and at the end of a bumpy dirt road, you'll find New Eden Farm. When the road opens up into pasture, you know you're getting close, and when the road ends, well, you're there.
At New Eden Farm, you'll find a small herd of grass fed cattle, pastured pigs, diary goats, and an up-and-coming flock of meat bred chickens.
You won't want to miss this stop on the Arts and Ag Tour!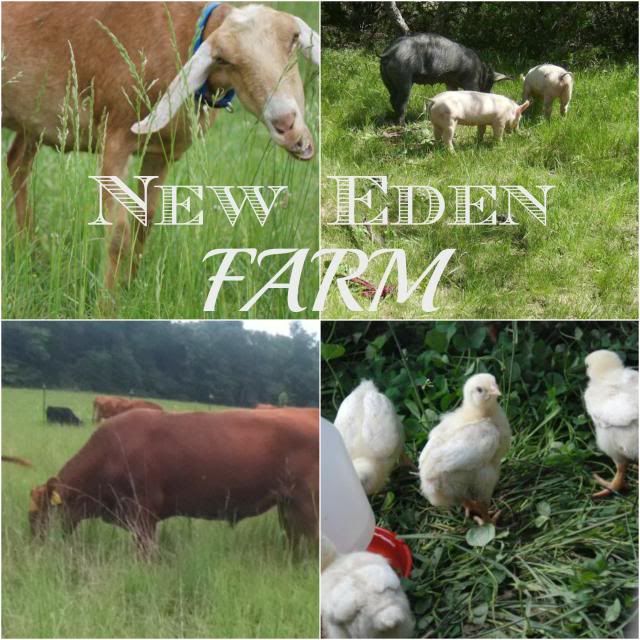 Pastured Pork
We will have a freezer full of the highest quality pastured pork you can imagine. I'm particularly proud of this one, having been one of the ones who lugged the daily bucket of whey-soaked non-GMO grain out to the heritage breed pigs. When we first started keeping pigs in the same pasture as the cattle, we weren't entirely sure how we would keep the cows from eating the pig's grain…
View original post 616 more words